iPhone XI: This Is What It Looks Like
Whether it's called the iPhone XI, the iPhone X2 or something else altogether, Apple is sure to follow up the iPhone X with a similarly premium model in 2018.
So far we don't know much about it – and that's no surprise since it probably won't be announced until September – but we are already hearing a few things, and can take educated guesses at a few others.
You'll find all that below, followed by a list of the changes we hope Apple makes for its next flagship…because, let's be honest, there's always room to improve.
Cut to the chase
What is it? Apple's next flagship
When is it out? Probably around September 2018
What will it cost? Likely more than almost any other phone
iPhone XI release date and price
There aren't any release date rumors but Apple tends to stick to a schedule with its phone launches, which means we'll probably see the iPhone XI in September 2018.
More specifically, based on past launches it will probably be announced one or two weeks into September. Apple's phones usually then arrive in stores a couple of weeks later, so late September is probably when you'll be able to buy the iPhone X2.
While the iPhone X took longer to reach shop shelves, that was rumored to be down to delays in producing components, so unless Apple wishes to artificially hold back the new X – possibly to create demand – chances are the iPhone XI will appear in September 2018.
We don't know what the price will be yet but it's a safe bet that the iPhone XI will cost a lot. The iPhone X starts at $999 / £999 / AU$1,579 and there's every chance that the iPhone XI will be just as much –  if not a touch more.
However, according to one source, Apple is planning on releasing a phone with many of the iPhone X's features at a lower price, alongside a premium model. Whether this cheaper handset will be the iPhone X2, the iPhone 9 or something else is unknown though.
iPhone XI news and rumors
There might be not one iPhone XI but two, with several rumors suggesting that Apple has a pair of OLED screen phones in the works.
We first heard about them back before even the iPhone X had launched, with the earliest rumors saying that one would be 5.85 inches and the other 6.46 inches.
More recently, noted analyst Ming-Chi Kuo has said similar, claiming that there will be two OLED iPhones with stainless steel frames next year.
He didn't say what size the screens will be, but added that Apple probably won't put a version of the TrueDepth camera used for Face ID and Animoji on the back of the phone. Separately he's also said that the iPhone XI might support faster mobile data speeds and come with a dual-SIM card slot.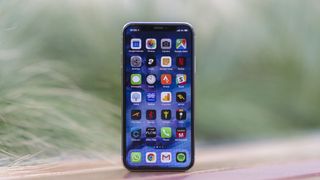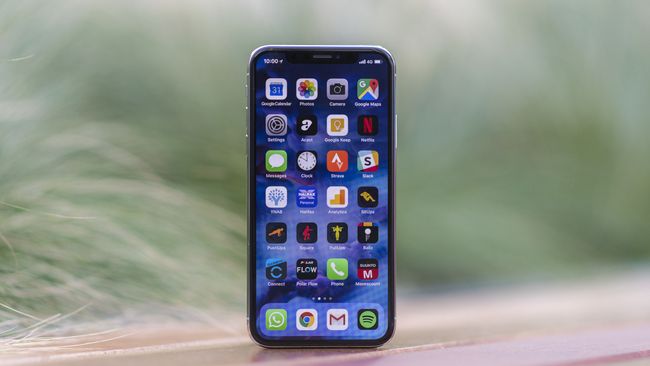 Even more recently we've heard another similar screen rumor, with a source saying that Apple will launch OLED phones in 5.8 and 6.3-inch sizes, along with a third 6.1-inch phone which will have an LCD screen and a metal back (rather than glass).
None of the phones are named but the LCD-shod handset will presumably be cheaper and likely follow the design of the iPhone 8.
Beyond all that we can assume that the design of the iPhone X2 will be probably be similar to that of the iPhone X, since Apple doesn't redesign its phones every year. It's also sure to have Face ID, a new chipset (possibly called the A12, but with a new name to follow the A10 Fusion and A11 Bionic), and a dual-lens rear camera – though likely one that's improved in some way.
What we want to see
While we don't yet know much about the iPhone XI we have a good idea of what we want from it and the following things top our list.
1. A lower price
Arguably the biggest problem with the iPhone X is simply that it costs so very much. It's an ambitious, forward-thinking handset packed full of high-end tech, so it was always going to be expensive, but it would be great if Apple could lower the price at least a little for the iPhone XI.
However, let's be realistic: it's not going to happen. Many of the components will likely be similar and it's possible that the cost of producing them will have dropped by then, but the upgrades to certain elements will mean – at best – price parity to 2017's phone can be achieved.
2. An improved camera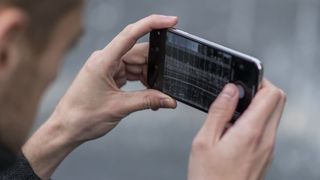 The iPhone X has a great camera, but we didn't find it to deliver the most jaw-dropping snaps, so there are ways in which it could definitely be improved.
Low light performance, while an upgrade on past iPhones, isn't perfect so we'd like to see that further improved for the iPhone XI. Brighter HDR shots would be appreciated too, and how about a pro mode for people who want more control over their camera?
3. No notch
While the almost bezel-free screen on the iPhone X impresses, we can't imagine there are too many fans of the notch, so for the iPhone X2 we'd like to see Apple get rid of it and have a truly all-screen front.
That may not be possible, especially with the fancy TrueDepth camera that needs to be included, but if Apple could manage it then the iPhone XI would almost perfect what's already a very good design.
4. No camera bump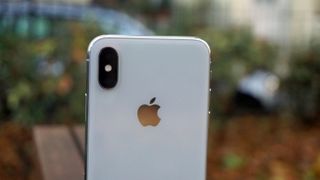 One other tweak to the design that we'd like to see is a rear camera that sits flush with the back of the handset.
Given how thin the iPhone X is it's no surprise that Apple didn't manage it on the current model and we wouldn't hold our breath for it on the iPhone XI either, but it would slightly improve the aesthetics of the phone, as well as making it easier to use when on a desk.
5. In-screen Touch ID
Given that Apple has gone all-in with Face ID on the iPhone X and ditched Touch ID this is probably a long shot, but there are those who prefer a fingerprint scanner, and having one built into the screen would be ideal.
Rumors of such a feature have surrounded both Apple and Samsung handsets for a while now – although it actually looks like Vivo will be first to market.
But that's no bad thing. It gives Apple time to polish the tech, and the company has always seemed more interested in being the best than the first. Again though, the company is probably going to focus on improving Face ID instead, which is easier to use than Touch ID anyway.
6. Two screen sizes
Although three different size iPhone handsets were released in 2017 the iPhone X only landed in one size, so if you wanted all Apple's latest technology you had to be alright with a 5.8-inch screen. For the iPhone XI we want some choice.
Fortunately, early rumors suggest that's exactly what we'll get, with talk of two OLED handsets being developed in different sizes.
So far it sounds like Apple will be going bigger with one of them, rather than smaller, so fans of the iPhone 8 might still be out of luck, but if you want a truly powerful Apple phablet then 2018 could be your year.
7. Dual front-facing speakers
The iPhone X already has stereo speakers, but one of them fires downwards, whereas for the iPhone X2 we want them both to face forward so the sound comes towards you when watching videos and playing games.
If Apple can also improve the speaker quality then all the better. The iPhone X already impresses in that regard, but the Razer Phone has shown that more is possible.